The marketing industry is constantly evolving and companies can not afford to lag behind in the industrial trends.
As a Chief Marketing Officer, your role is crucial in brand development, sales management, and following up with the latest trends in the industry. You must have a broad understanding of all these areas. And, what's a better way of taking a deep dive into all the areas of marketing than reading books?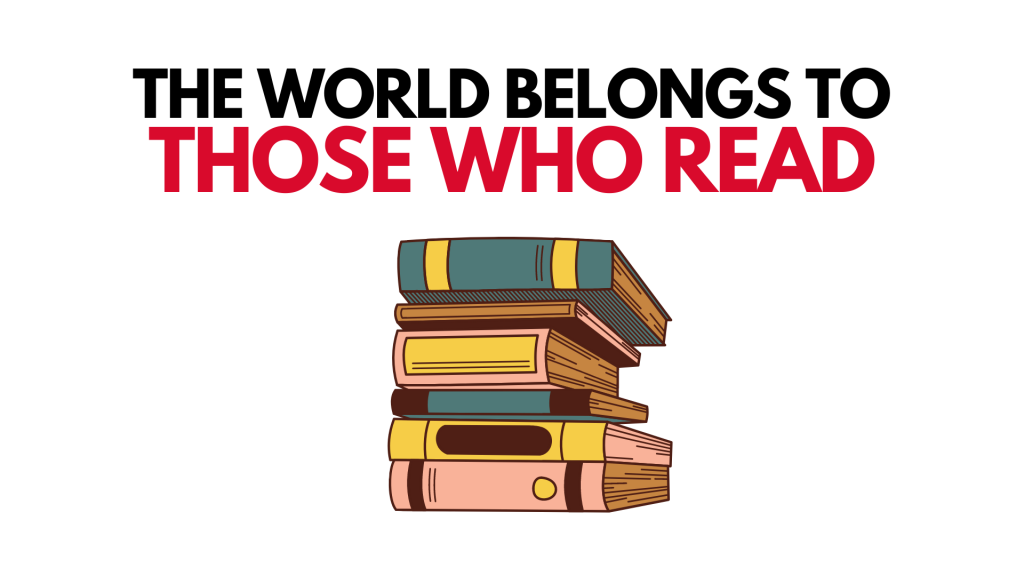 So, here is a highly curated list of the 20 must-read books for Chief Marketing Officers to help you excel in your professional career as a Chief Marketing Officer. Whether it is developing top-notch marketing strategies, building a brand image, or creating a story for your brand, these books have got you covered.
1. Chief Marketing Officers At Work
By Josh Steimle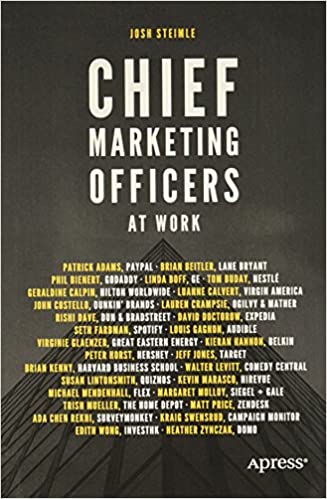 "Most marketing books tell you what to do. This book shows you what CMOs are actually doing to make their organizations thrive."

John Rampton, CEO, Due.com
'Chief Marketing Officers At Work' is generally considered a starter book for someone who wants to be a CMO and includes 29 in-depth interviews with CMOs of top brands like Seth Farbman (CMO of Spotify) and Jeff Jones (CMO of Target).
The questions are repeated in all the interviews which let you understand the common thought process and tendencies of a successful CMO. The book gives insights into how the marketing department of a company works, how the top CMOs got to the place they are in, and their personal tips on marketing and sales.
In short, this book is a go-to for all the people getting into marketing and a must-read for aspiring CMOs.
Get A Free PDF Copy
Get A Hardcopy
---
2. Top of Mind
By John Hall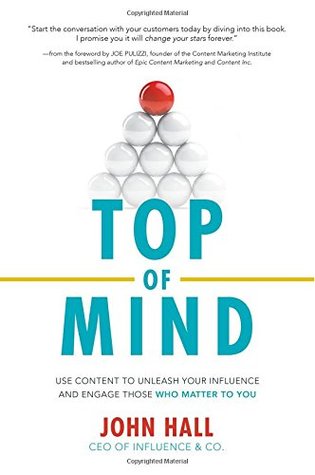 "With Top of Mind, John breaks down the last barriers between executives and content marketing. We accept that business is about relationships, and it's time we embrace the fact that the right content at the right time can make those relationships (and your company) stronger."

Evan Greene, CMO of The Recording Academy
'Top of Mind' is for anyone trying to lead the industry and influence people.
John Hall shows you the exact roadmap he followed to build Influence & Co. which was listed as America's Most Promising Companies by Forbes.
A book packed with proven ways to reach your target audience and build rapport by harnessing the power of digital content marketing. John Hall believes that a business is a lot about relationship building and human connections and he teaches how to do exactly the same in this book.
---
3. The Content Formula: Calculate the ROI of Content Marketing & Never Waste Money Again
By Michael Brenner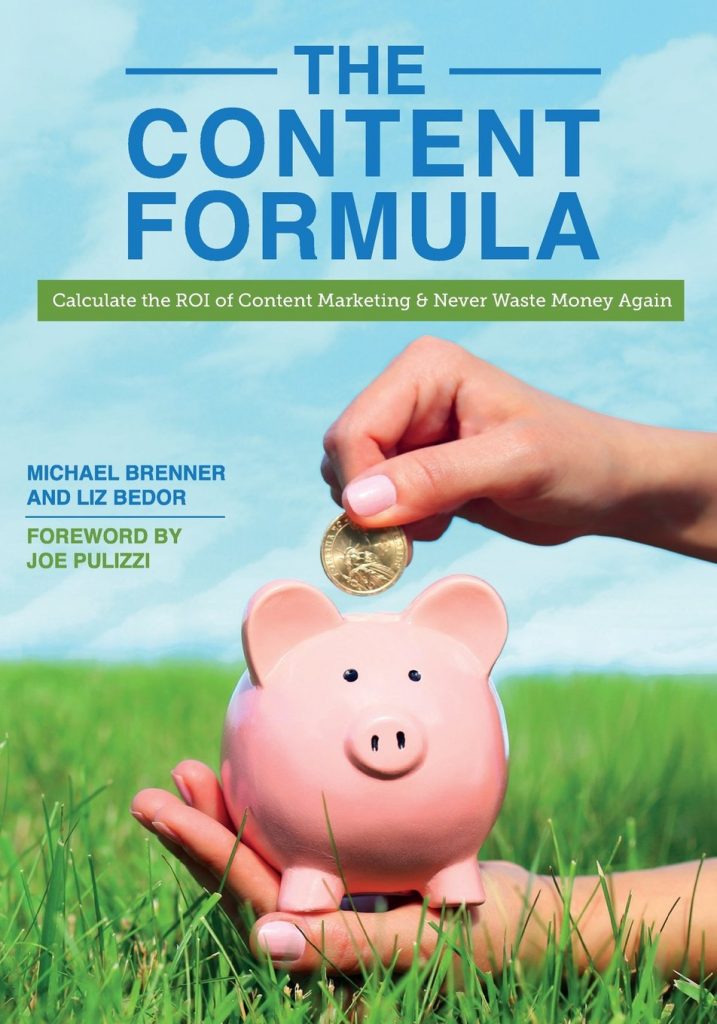 Is the money spent by a company on content marketing enough or is the money going down the drain?
Calculating the return on investment in content marketing is still one of the biggest challenges for a Chief Marketing Officer.
"The Content Formula" tackles this problem perfectly. It shows you ways to prove the exact return on investment the company gets from content marketing, saving the company from under or over-investing in content marketing.
This book is a perfect read for Chief Marketing Officers to justify their spending on content marketing or avoid spending on ineffectual campaigns by identifying them.
---
4. Outside Insight
By Jorn Lyseggen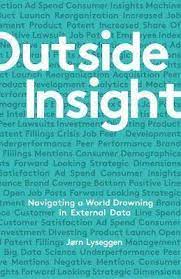 "A must read. Lyseggen provides a road map for how to use market insights to transform how we run our organizations from the bottom up to the board room ."

Peter Tufano
Ever heard of the saying "Data is the new oil"?
Data is said to be the fuel of growth in new startups and businesses. Yet there are so much data underutilized out there on the internet.
Leveraging this data is the next big step a business owner, and the marketing team can take to forge ahead of their competitors.
In the book Jorn gives practical real-life examples of big brands like Nike, Facebook, Apple, making data-driven decisions and these decisions are constantly turning out to be beneficial to the company.
This book will help you pave a path to success through proper data utilization and making wise decisions for your business.
---
5. They Ask You Answer
By Marcus Sheridan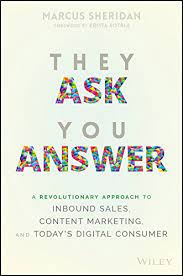 "They Ask You Answer is the best book out there for those who have a product or service and want to add content marketing to the mix"

Rick Kettner
This is the era of digital marketing. Although the potential market is largely online, companies often make the mistake of overspending on television and radio ads.
Many similar marketing blunders are being made by many companies.
Marcus explains the importance of the online presence of a company and how to boost the web presence through content marketing and answering the queries of customers. He says that CMOs should focus on answering the questions and building trust rather than "marketing speak".
"They Ask You Answer" will help you identify marketing errors and fix the current marketing strategy of your company.
---
6. Performance Partnerships
By Robert Glazer
"This is a must-read for CMO's and digital marketers. Performance Partnerships offers practical insights to address every modern-day marketers #1 priority: Growth."

Robert Chatwani, CMO Atlassian & Former CMO eBay North America
Affiliate marketing is also known as performance-based marketing where brands collaborate with affiliates who then promote their product and services
"Performance Partnership" is a book containing the decade-long experience and research of Robert in the field of affiliate marketing.
Affiliate marketing is a rather misunderstood and overlooked marketing strategy by most Chief Marketing Officers. Chief Marketing Officers must know and have good knowledge of affiliate marketing.
In this book, Robert shows you how to tap into that boundless potential and use affiliate marketing to leverage the power of influence.
---
7. Content Strategy For The Web
By Kristina Halvorson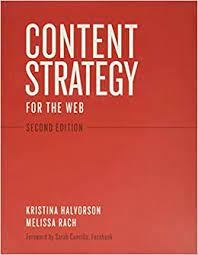 "Content Strategy for the Web gives you the tools you need to get the right content to the right people in the right place at the right time. Essential reading for marketers everywhere."

Ann Handley, CMO, MarketingProfs.com, and author, Content Rules
Your website is the first impression in this modern age of social media and the web. Poor user experience and outdated content on the web may affect the engagement, conversion rate, and retainment of customers online.
Content Strategy for the Web explains how you can maximize the potential of the web for the marketing of a company by delivering usable and useful content to the online audience.
With the case study on why many web projects implode in the content development phase, you can figure out what you have been doing wrong in the field of content strategy from this book
---
8. The Big Data-Driven Business
By Russell Glass & Sean Callahan
Data is a valuable asset and the companies that most effectively use big data to get insights into their customers and act upon it will succeed.
Knowing the actual value of data and how its proper utilization can take your company to the next level.
Some of the most successful companies in the world are continuously taking big data-driven decisions.
The book explains the history of big data and how it can be biggest the competitive differentiator for companies.
Russell also covers why Chief Marketing Officers are becoming the next crop of great CEOs
The Big Data-Driven Business provides the practical guidance Chief Marketing Officers need to step up their marketing game.
Book review and interview with authors
---
9. Marketing Made Simple
By Donald Miller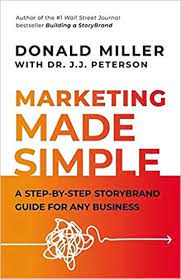 'My last email campaign I delivered raised $20k. Thank you Donald Miller for giving me a system that I know works.'

Ian Stewart, Owner/Creative Director of Root Source Digital
Often marketing team fails to convey a simple and easy-to-understand offer of a business to the customers. The industry jargon confuses the customers.
Donald explains a clear path to attract new customers through effective sales funnels.
You can use the five effective marketing tools mentioned in this book to help customers better understand your product or service.
This book is a must-read for Cheif Marketing Officers to identify and avoid the blunders in their marketing strategies that are preventing their company from making more sales.
---
10. The 22 Immutable Laws of Marketing
By Al Ries & David Drummond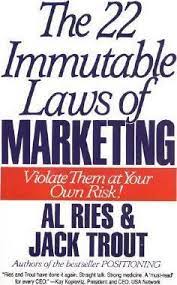 The success stories of businesses are fun to read and one can take away a lot of strategies used in the businesses which led to their success.
The 22 Immutable Laws of Marketing is a highly recommended book for all the c-level executives to get insights into what the biggest brands are doing right so that you can replicate it to ensure the success of your company.
This book is based on the power of positioning and how you can reach the target audience and stand out in the market.
---
11. Contagious
By Jonah Berger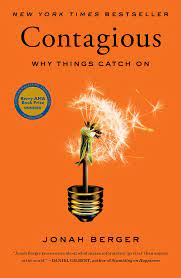 "Why do some ideas seemingly spread overnight, while others disappear? How can some products become ubiquitous, while others never gain traction? Jonah Berger knows the answers, and, with Contagious, now we do, too."

Charles Duhigg, author of the bestselling The Power of Habit
Everyone likes to follow up with the latest trends. In this modern age of cutthroat competition making a single viral content can help you break through the noise and stand out in the saturated market. As Chief Marketing Officer, you should know how to make your products and services go viral.
"Jonah Berger knows more about what makes information 'go viral' than anyone in the world." —Daniel Gilbert, author of the bestseller Stumbling on Happiness
Contagious covers the 6 specific techniques to help your next advert or product go viral.
Get a free pdf copy
Get a hardcover copy
---
12. Marketing Management
By Philip Kotler, Kevin Lane Keller, Dr. Philip Kotler, Kevin Lane Keller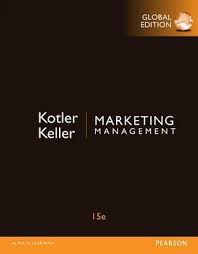 Philip Kotler is a very famous professor, marketing consultant, and writer of 60 famous marketing books.
Strong fundamental knowledge of marketing is necessary before getting into the fancy stuff of marketing. This book helps you get your basics cleared.
Marketing management is considered the bible of marketing and is also widely used in business schools. It is jam-packed with knowledge about marketing, customer behavior, marketing research, and all the little details marketers often miss out on.
Get a free pdf copy
Get a paperback copy
---
13. This Is Marketing
By Seth Godin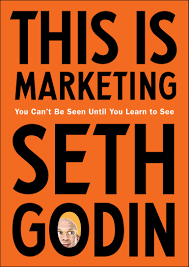 "This Is Marketing is a very accessible way into Godin's thinking. Godin writes in pacy, jargon-free prose and this book is interesting and useful for anyone who wants an insight into how, and why, we buy things or change our habits in any way."

The Financial Times
Seth Godin has taught and inspired millions of entrepreneurs, marketers, leaders, and fans from all walks of life, via his blog, online courses, lectures, and bestselling books.
This Is Marketing is a must-have book on every marketer's shelf.
Godin offers the core of his marketing wisdom and ideas that have made their way into mainstream business language in this book.
The book also covers how you can present your product in a way that connects with people, how to build trust with the target audience and how to position your product in the correct market.
Get a free pdf copy
Get a hardcover copy
---
14. Positioning
By Al Ries & Jack Trout
Ries and Trout defined positioning as, "The process you follow to differentiate your product in the mind of the prospect."
Marketers should focus on the minds of prospects. Building your brand in the mind of the consumer is the single best marketing strategy a business can implement.
Positioning your company in the correct category and correct market can help position your company in the minds of your prospective customers. Ries and Trout go through some techniques like being the first fish in the pond and finding a niche to make your unique position in the market.
Unlike most marketing books that only focus on marketing strategies, "Positioning" also focuses on the psychological aspect of a consumer making it a must-read book for all Chief Marketing Officers.
---
15. Blue Ocean Strategy
By Chan Kim and Renée Mauborgne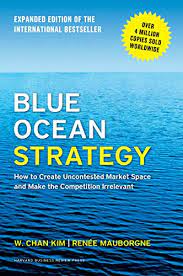 "A great read for any leader looking to get a real edge in business and establish a real competitive advantage in the market."

Qantas The Australian Way
A thought-provoking book that every Cheif Marketer, every business owner, or anyone getting into marketing must-read. This book evolved from an article published in the Harvard Business Review.
Kim and Mauborgne explain how you can get out of the bloody and competitive market and create your own uncontested market where the competition and competitors are irrelevant.
The book also has the example of the companies like Starbucks, the SONY Walkman, and Southwest Airlines that dominate or have a monopoly over the market that were previously neglected.
The authors have given a detailed case study on how some companies left the competitive red ocean and entered the open blue ocean where there is no competition.
Get a free pdf copy
Get a hardcover copy
---
16. Made to Stick
By Cheap Heath & Dan Heath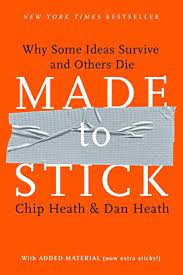 Every other marketer makes the mistake of assuming the customers share the knowledge about their product or service. This is the reason most marketing campaigns fail to gain the interest of consumers.
This is known as the curse of knowledge. Dan and Cheap have come up with the techniques for overcoming the curse of knowledge in this book.
The ideas of your business should be sticky.
But how actually can you make your idea stick in the mind of the prospect?
Make the ideas interesting, actionable, and memorable. Put yourself in the shoes of your prospect and think if you would really be interested in the idea.
The book covers the 6 qualities of viral and sticky ideas.
Get a free pdf copy
Get a hardcopy
---
17. The Choice Factory
By Richard Shotton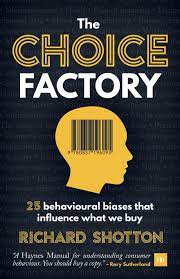 "The Choice Factory is a delightful anatomy of the biased brain that will help you understand and influence consumer decisions – including your own."

Ian Leslie
The Choice Factory is dedicated to the decision-making process of a consumer.
The 25 short and entertaining chapters in this book address cognitive biases from price to media context, from mood to scarcity, and how you can leverage them for the branding and marketing of your company.
The Choice Factory will help you apply the science of behavioral economics in your marketing. This book also has relevant examples of behavioral biases from the marketing world that you can relate to and use those behavioral biases in the favor of your company.
Get a free pdf copy
Get a paperback copy
---
18. All Marketers are Liars
By Seth Godin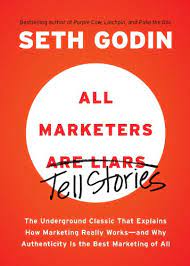 The book is as interesting as the title sounds!
Storytelling is an enormous part of marketing and if a product fails in the market, it is mostly because it did not have a story strong enough to convince the consumers.
Good marketers often give less importance to facts, figures, and benefits but focus more on the storyline as it has the potential to go viral and drive more sales. Customer is more interested in a story that resonates with them rather than the benefits of the product.
Seth claims that the liars are customers. Customers lie to themselves and choose to believe the story marketers provide.
"All Marketers are Liars" is a book that shows you how a creative marketer thinks and the thought process behind his marketing campaigns. So, it is a must-read book for every entrepreneur, businessman, and marketing professional.
Get a free pdf copy
Get a hardcover copy
---
19. Influence: The Psychology of Persuasion
By Robert B. Cialdini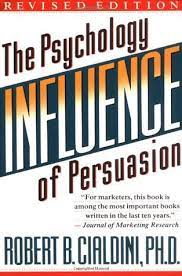 "A phenomenal book! Whether you seek to boost sales, strike a better deal, or improve your relationships, Influence offers scientifically tested principles that can change your life."

Daniel L. Shapiro
Influence is a classic book on the psychology of human beings written by Dr. Robert who has spent his entire career researching the science of influence and persuasion. This is a research and evidence-based book on why people say "yes".
Robert gives us 6 weapons of influence in this book namely Reciprocation, Commitment, Social Proof, Liking/Have Shared Interests & Values, Authority, and Scarcity.
A Chief Marketing Officer must have these weapons of influence to convert a prospect into a buying customer.
Get a free pdf copy
Get a paperback copy
---
20. Building a Story Brand
By Donald Miller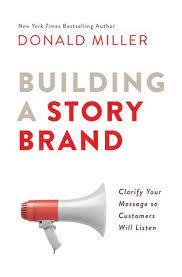 Getting attention from your target audience and retaining the attention is really difficult but it is a crucial step in marketing your product or service.
As time goes by, capturing customers' attention has become harder than ever before and it will only become more challenging as time goes by due to the overwhelming information and increasing competition.
The story is the only tool that cuts through the noise and retains your prospect's attention, so before you become a great marketer you should master the art of storytelling.
Donald gives a framework to grab consumers' attention that is proven to work over the years.
"Building a StoryBrand" covers 7 simple steps of building the story for your product or service which is certain to catch your target audiences' attention and opens up a whole new world of opportunities for your company. So, this book might be a game-changer for all the Chief Marketing Officers.