Limited-time Sale: Get the digital book at NPR 3000 NPR 1,499/- and save 50%.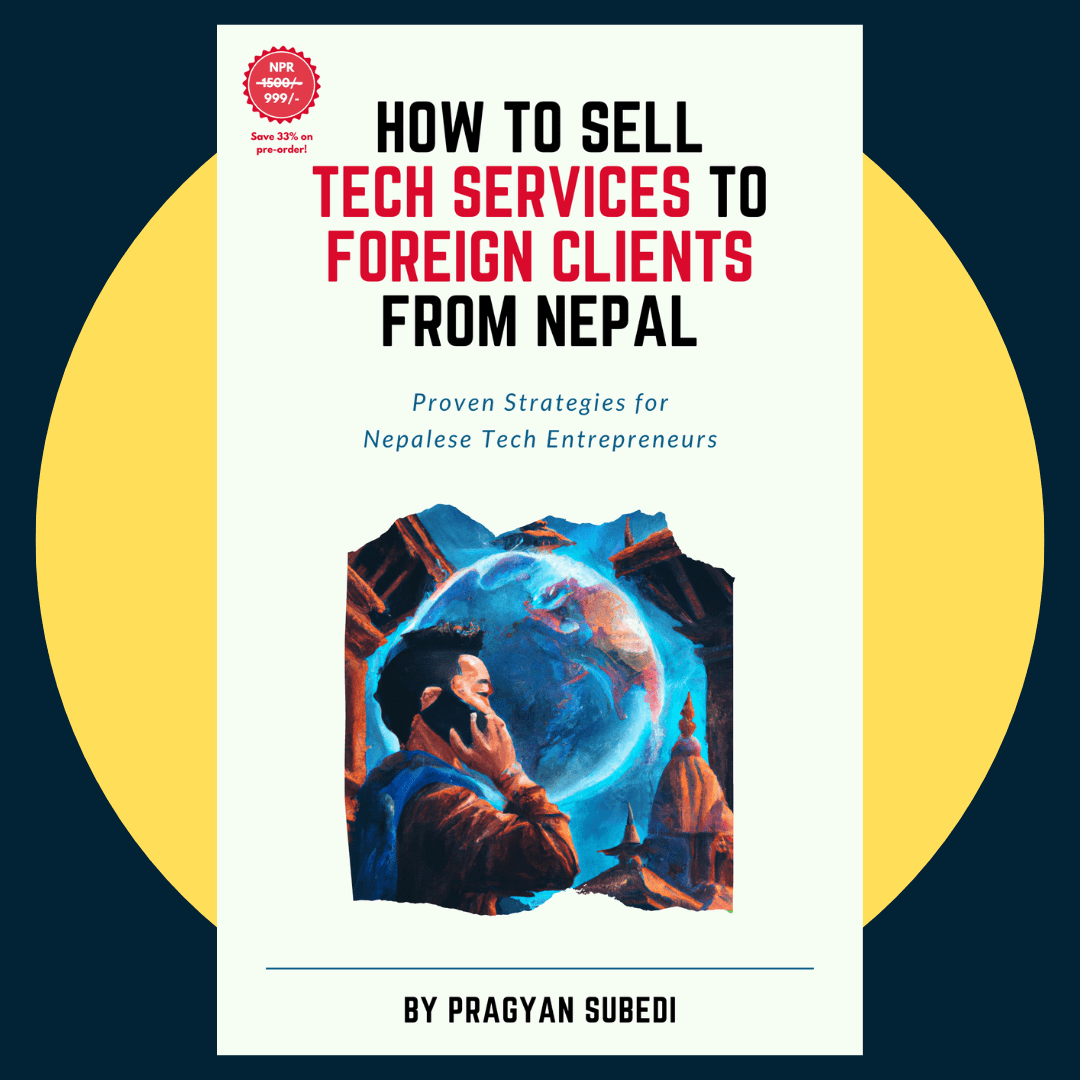 The limited edition version of this book has been
sold out!
Grow Your Business With The Complete
International Sales Guide!
Learn proven strategies shared by Nepalese serial entrepreneur and data scientist, Pragyan Subedi, to sell tech services to foreign clients.
UPDATE: All limited edition digital copies of the book have been sold out. Please reach out to [email protected] for further enquiry.
A book for founders who are

stuck growing their business.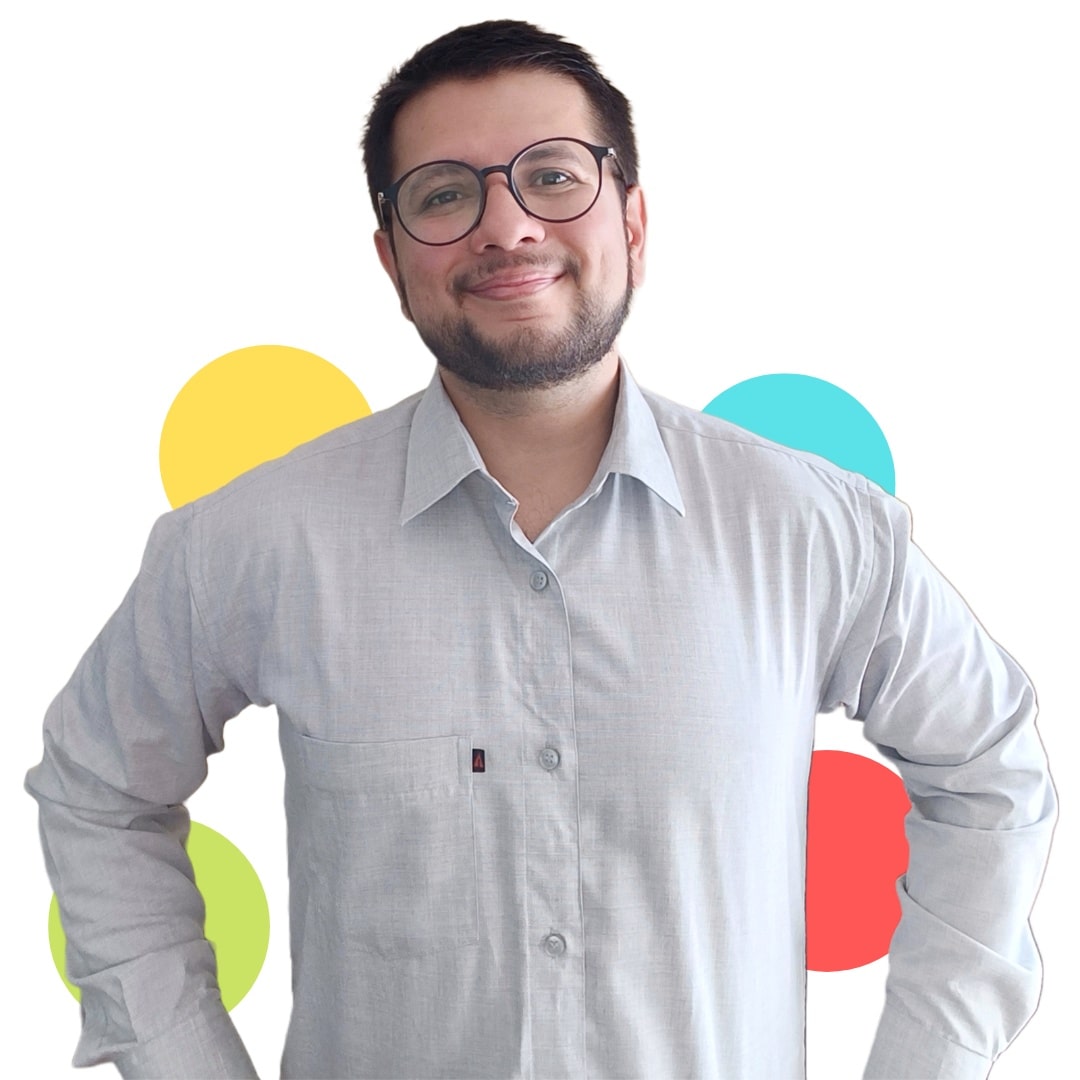 I started my first tech company in my fourth year of college.

And, one thing became clear very quick:
marketing and sales do not come naturally to everyone (not even me)

.

So, it took me half a decade and 4 tech businesses to gain the education as well as experience needed to present you with this book—all for helping the tech entrepreneurs who still share the same pain as I did.



Pragyan Subedi, Author
5 years of tech marketing and sales experience
shared in one digital book.
The 'How To Sell Tech Services To Foreign Clients From Nepal' digital book focuses heavily on the mindset and frameworks needed to drive international sales into a Nepalese technology business from scratch.

It shares the foundations, strategies, and tactics surrounding international sales while uncovering the best practices that veteran and new Nepalese tech entrepreneurs have followed to date to grow their businesses successfully.

This is a book for tech enthusiasts and tech entrepreneurs who not only want to reach their business goals but also seek fulfillment through doing what they love.
Is This
Digital Book

For You?
The author answers some of the toughest questions that tech entrepreneurs face on a day-to-day basis through this book.
1.

How do you reach, connect, and sell to foreign clients?

Outcome: Discover proven inbound and outbound marketing strategies for selling your tech services to clients internationally.

Author's Experience: Pragyan has sold his services to clients whose decision-makers range from the age of 20-60+.

Additionally, he has also sold tech services valued at less than USD $1000/month and over USD $10,000/month.
2.

How do you get get multiple foreign clients to work with you?

Outcome: Learn the International Sales Framework to gain multiple foreign clients consistently and avoid the 'feast or famine' stage in your tech service business.

Author's Experience: Pragyan has worked with over 20+ foreign clients of various revenue sizes.
3.

How do you get high-value clients while working from your home/office in Nepal?

Outcome: Learn how to reach, connect and sell to clients who carry a reputation for being great companies while using the Sales Call Manifesto. 

Author's Experience: Pragyan has sold his tech services to foreign corporate entities valued at millions and billions of dollars.
10,000+ hours of practical business building insights shared in one book.
Learn 10+ inbound and outbound marketings strategies that work on a global scale.
Discover frameworks shared by Nepalese entrepreneurs doing over 2-5 crores in estimated annual revenue.
Pragyan is a serial entrepreneur and an angel investor with a portfolio of multiple successful tech businesses under his leadership and management.
He is also listed as one of the top 3% freelancers in the world on Toptal and has worked with both high-growth Silicon Valley startups as well as corporate entities valued at millions and billions of dollars in his professional career as a data scientist.
He has also made a successful acquisition exit from one e-learning product venture in the past and is now on a mission to cultivate a creative learning environment for business education in Nepal with Towards Business.
This book could not have been completed without the support and guidance of:
Ms. Dipti Gyawali, CEO at Towards Business
Mr. Neelesh Man Singh Pradhan, CEO at NCHL (ConnectIPS)
Mr. Pavitra Bahadur Gautam, CEO at Karkhana 
Mr. Nirdesh Dwa, CEO at Veda
Mr. Bibek Koirala, CTO at Evolv and Zebec Protocol
Go through Chapter 1 and Chapter 2 and get a feel for the digital book.