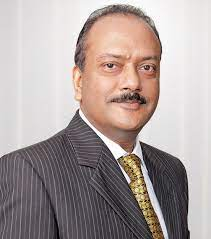 Pawan Kumar Golyan: Personal Details
Pawan Kumar Golyan: Biography
Golyan was born in Rangeli, Biratnagar. Like most heirs of business families, he was handed over his family-run business, a textile industry. However, Golyan made a lot of progress and made the Golyan group one of the leading business groups in the country.
He completed his B.com from Mahendra Morang Campus and started getting involved in the business in an early age. Golyan started expanding into other industries and businesses which have proved to be successful. He is now the chairman of Golyan group and NMB bank.
Pawan Kumar Golyan: Education
After Golyan completed his SLC, he studied and completed B. com. in Mahendra Morang Campus, Biratnagar. He says that he lost interest in pursuing further studies. Rather, he started getting invloved in his family-run business.
Pawan Kumar Golyan: The Jayant Golyan Foundation
The foundation was established by Mr. Golyan in the memory of his son Jayant Golyan. According to the foundation's website, "The Jayant Golyan Foundation serves as the social development arm of Golyan Group. The vision of the Foundation is to contribute to the growth of Nepal by contributing towards the growth of its core people."
Golyan has also mentioned in an interview that he has planned to adopt a remote village with a population of around 1200 residents and sponsor their health and education after his retirement. He has said that he will help the villagers become self-reliant by equipping them with different skills and buying their production.