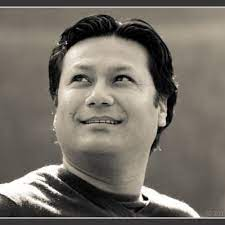 Balkrishna Joshi: Personal Details
Bal Krishna Joshi: Biography
There is not much information about Joshi's childhood. It is known that he went to the US for his Bachelor of Business Administration(BBA). He started his entrepreneurial journey by getting into lotteries. He loved the idea of lotteries when he was abroad. So, when he returned to Nepal, he started Lotto which gained massive success back then.
He drew inspiration from companies like Amazon and eBay to start Thamel.com along with his friends. The motto of thamel.com was to connect potential buyers and sellers of the Thamel area. However, the company evolved with time and the chat facility started being used more as a communication medium between Nepali people working abroad and their relatives. Also, it began to be a gift delivery platform where people abroad could send gifts to their relatives/friends living in Nepal. There was once an unusual scheme where this gift was a goat during the Dashain festival. This exciting idea was even covered by BBC news and was a massive success.
Later Joshi also co-founded ThamelRemit, a digital remittance company, and Machnet, which provided Remittance-as-a-Service(RaaS).
Bal Krishna Joshi: Ventures
Joshi is famously known as the co-founder of the first e-commerce website thamel.com but he has involvement and has founded many different companies. They are:
Co-Founder of thamel.com
Independent Director at Nepal Electronic Payment System Ltd
Board Member of Leapfrog Technology, Inc.
Co-founder of Machnet Technologies
Bal Krishna Joshi: Education
Joshi went to Budhanilkantha School in Kathmandu, Nepal. He went abroad for his undergraduate degree in BBA. He went to Lewis & Clark College, Oregon, US.
Bal Krishna Joshi: Wife
Joshi's wife is Prabha Gautam who has an MBA in marketing and a bachelor's in hydropower engineering.