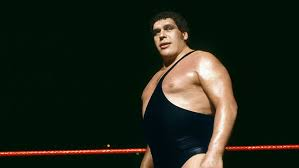 Andre the giant: Biography
Andre was born into a poor rural French family and worked on his family farm as a kid. He was bigger than other people which was a result of gigantism. It is known that he was good in his academics but was interested to work in farms. At the age of 17, André moved to Paris for better opportunities. In Paris, he was introduced to professional wrestling by a promoter who thought André's big height had great potential and could benefit him in the wrestling arena. In the early 1970s, he joined the WWF(World Wrestling Federation) which is now popularly known as WWE(World Wrestling Entertainment). Over time, he became one of the most popular wrestlers in the organization. He sadly passed away from heart failure at the age of 46.
Andre the giant: Movies and Shows
Andre appeared in several TV shows like:
The Six Million Dollar Man
The Greatest American Hero
B. J. and the Bear
The Fall Guy
Zorro
He also acted in movies like:
Conan the Destroyer
Micki & Maude
The Princess Bride
Trading Mom(Cameo role)
Andre the giant: Family
Andre The Giant married Jean Christensen although they never registered their marriage license in the United States. Andre first met Jean in 1974 while wrestling. They have a daughter named Robin Christensen who was born in 1979. She followed in the footsteps of her father to become a wrestler.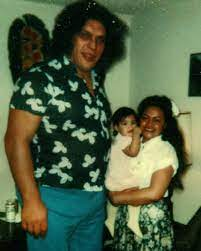 Andre the giant: Awards
Andre won several awards during his career:
Pro Wrestling Illustrated Achievement Awards for Match of the Year (in 1981 and 1988)
Most Popular Wrestler (in 1977 and 1982)
The first wrestler to be inducted into the WWF's Hall of Fame (in 1993)