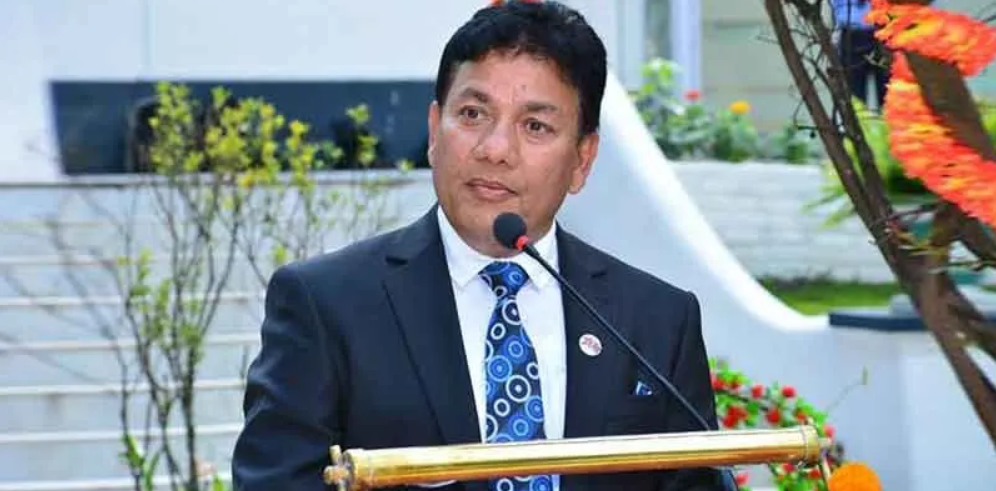 Ajeya Sumargi: Personal Details
| | |
| --- | --- |
| Full Name: | Ajeya Sumargi |
| Profession: | Entrepreneur |
| Date of birth: | September 1, 1963 |
| Age: | 58 years (As of 2022) |
| Nationality: | Nepalese |
| Zodiac Sign: | Virgo |
| Net worth: | 200 Million USD |
| Height: | 5 Feet 5 Inches |
| Religion: | Hinduism |
| Relationship Status: | Married |
| Parents: | Madhav Raj Sumargi, Bishwokanti Kalawati Sumargi |
| Spouse: | Ashmita Sumargi |
| Political Party: | CPN(UML) |
| Facebook: | https://www.facebook.com/ajeyarajsumargi/ |
| Twitter: | Not Found |
Ajeya Sumargi: Biography
Ajay Sumargi, one of the richest men in Nepal is Chairman of the Muktishree Group of Companies. He also serves as the CEO of Nepal Satellite Telecom Pvt. Ltd. Ajay also works as promoting director for the giant in the field of communications, Ncell Pvt. Ltd.(formerly Spice Nepal Pvt. Ltd.). He has been involved in numerous business ventures in Nepal, including Muktishree Hydropower, Himalayas Spring Water, Hetauda Academy, and the National College of Higher Education (NCHE).
Sumargi's Muktishree group of companies has ventured into a social business. The group is all set to implement a project in partnership with Rural Shores, India, and Inclusive Ventures Limited that aims to empower Nepali rural youths through skill development training and provide employment opportunities to some of them who excel during the training.
As of 2022, he is also the honorary consul at the honorary consulate of the Republic of Belarus.
Ajeya Sumargi: Net Worth
Sumargi has a net worth of about 200 million USD mostly accumulated from his Telecom Company Nepal Satellite Telecom Pvt. Ltd and other various ventures he is associated with.
Ajeya Sumargi: Wife
Ajeya Sumargi is married to Ashmita Sumargi and they together have 2 children, Avimat Sumargi and Awej Sumargi.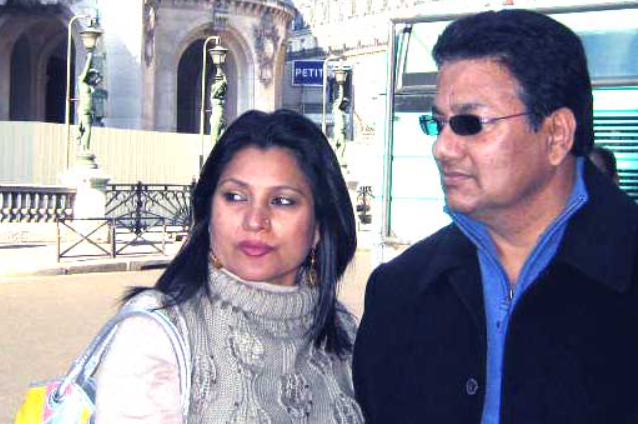 Ajeya Sumargi: Ventures
Ajeya Sumargi's Muktishree group of companies runs several ventures like:
Himalayas Spring Water
Hetauda Academy
National College of Higher Education
Muktishree cement industry
Ico Panel Industry Pvt. Ltd
Muktishree Telecom Pvt. Ltd
Nepal Satellite Telecom
Hetauda Lime Industry
Ajeya Sumargi: Controversies
In Nepal, there has been an ongoing debate on Ajay Sumargi. He is frequently covered by reporters from the mainstream media, and he is well-known in Nepali media. He has been charged with buying business permits and contracts worth millions of dollars from Nepal's influential political elites. These allegations have not, however, been proven.
Sumargi has also been involved in a lot of controversies concerning money laundering in Nepal. He has been in and out of court for the same multiple times