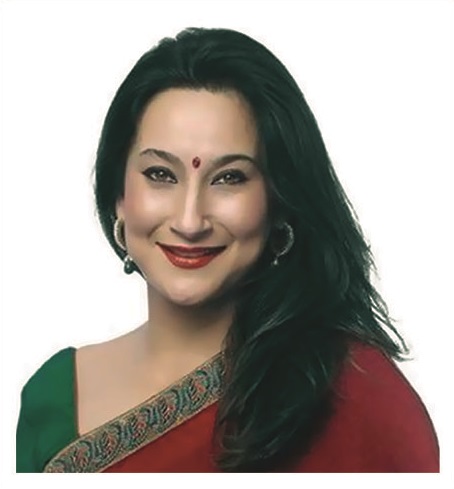 Raveena Desraj Shrestha: Personal Information
Raveena Desraj Shrestha: Biography
Raveena Desraj Shrestha is the Acting Chief Executive Officer of Mega Bank Nepal. She was born to Puran Desraj Shrestha who is an aeronautical engineer and Shanti Desraj Shrestha. Shrestha spent her childhood in Kalimpong, West Bengal.
Raveena started her career as a trainee assistant in Standard Charted Bank. She worked in Standard Charted Bank for 13 years, and Nabil Bank for 5 years as chief consumer banking. Apart from her banking profession, she is also involved in the entertainment sector.
Raveena Desraj Shrestha: Family
Raveena Desraj is married to Bhavendra Man Joshi and they together have two sons, Ayushman and Aashirman.
Raveena Desraj Shrestha: Net Worth
Raveena Shrestha's net worth is approximately $1 – $5 million as of 2022. She accumulated her net worth from different ventures she is associated with.
Raveena Desraj Shrestha: Ventures
Ventures Raveena was associated with:
Nabil Bank
Mega Bank Nepal Ltd.
Standard Chartered Bank
Raveena Desraj Shrestha: Education
Raveena completed her primary and secondary schooling at a missionary school named Dr. Graham's Home in West Bengal. She completed her high school at Modern Indian School, Nepal, and a Bachelor of Arts from Shri Shikshayatan College, Kolkata. She also got her master's degree in Rural development from Indira Gandhi National Open University.