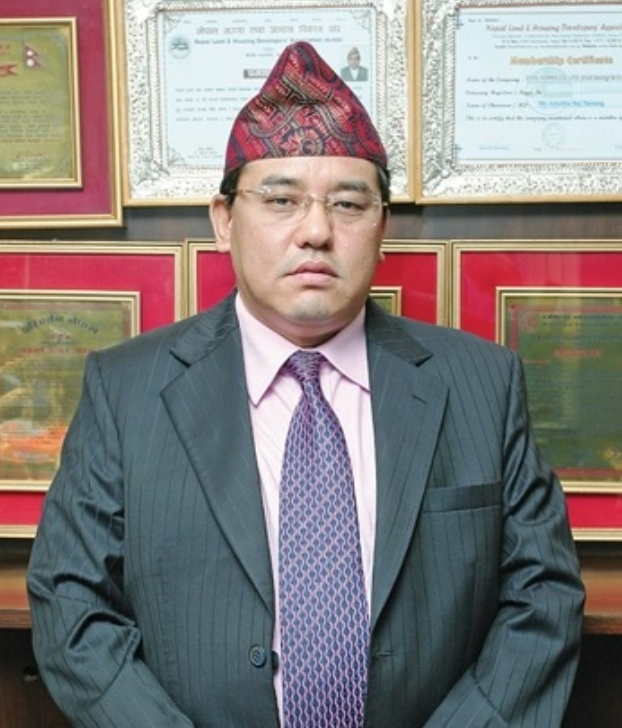 Ichha Raj Tamang: Personal Details
Ichha Raj Tamang: Biography
Ichha Raj Tamang is the founder and the chairperson of "Civil Group", one of Nepal's largest and rapidly growing business conglomerates –widely known for Civil Homes. He was born into a family in the Okhaldhunga district of Northeastern Nepal.
Ichha Raj Tamang: Wife
Ichha Tamang is married to Srijana Shakya Tamang.
Ichha Raj Tamang: Net Worth
Ichha Tamang is expected to have a net worth of around 500 million USD from his business conglomerate Civil Group which owns many ventures associated with the Finance, Consulting, and Housing Industries.
Ichha Raj Tamang: Ventures
Civil Homes Pvt. Ltd.
Civil Merchant Bittiya Sanstha
Civil Saving & Credit Co-operative Ltd.
Civil Business Complex Pvt. Ltd.
Civil Trading Company Pvt. Ltd
Civil International Consultant Pvt. Ltd.
Civil Bank Ltd
Ichha Raj Tamang: Education
Ichha Tamang did his basic schooling in Allen South School where Nepali children received subsidies in education. He learned English and the Malaysian language in school. He returned to Nepal to pass his School Leaving Certificate examination.
Icchya Tamang studied as a hydropower engineering student in Soviet-era Russia and witnessed firsthand the fall of the USSR and the subsequent economic difficulties in 1989.