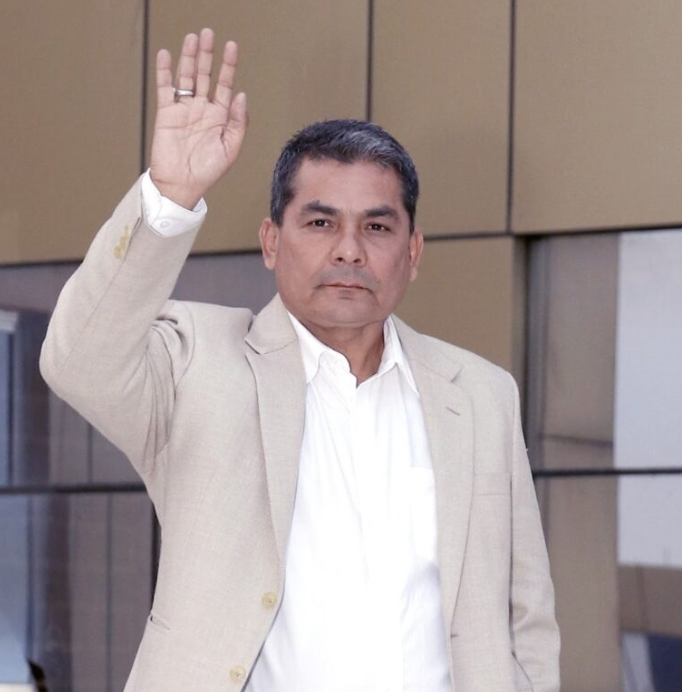 Durga Prasai: Personal Details
| | |
| --- | --- |
| Full Name: | Durga Prasad Prasai |
| Profession: | Entrepreneur |
| Date of birth: | Not Found |
| Nationality: | Nepalese |
| Net worth: | Not Found |
| Height: | 5 Feet 6 Inches |
| Religion: | Hinduism |
| Relationship Status: | Married |
| Political Party: | CPN UML |
| Facebook: | Not Found |
| Twitter: | https://twitter.com/imdurgaprasai |
Durga Prasai: Biography
Durga Prasai is on the Board Of Directors and is the Owner of B & C Medical College and Hospital. He is also a member of the largest political party of Nepal, CPN UML (Communist Party of Nepal Marxist and Leninism). Prasai was born into a wealthy family of businessmen.
As the founder and CEO of this teaching hospital, he aimed as recognizing the leading healthcare provider. He opened this Hospital in 2012 and promotes high-quality, ethical medicine for the public.
Durga Prasai: Controversies
He was filed with Slander Charge at National Human Rights Commission for negative comments/ thoughts about the Nepali medical students living in Bangladesh. He was also in the limelight when he gave some controversial statements regarding a popular figure in the medical industry, Dr. Govinda. Besides he had also spelled the family relationship with the Head of his party, KP Oli.
Durga Prasai: Education
Prasai has just completed the 8th standard. He was rusticated from school because of his misbehavior towards the teacher.