Alibaba, based in Hangzhou, China, is the largest marketplace for product sourcing and wholesale online shopping based, and importing products from it can have substantial benefits to Nepalese businesses. As a result of buying low-priced products from China and other countries with cheap labor and low manufacturing cost, Nepalese businesses can considerably increase their profit margin.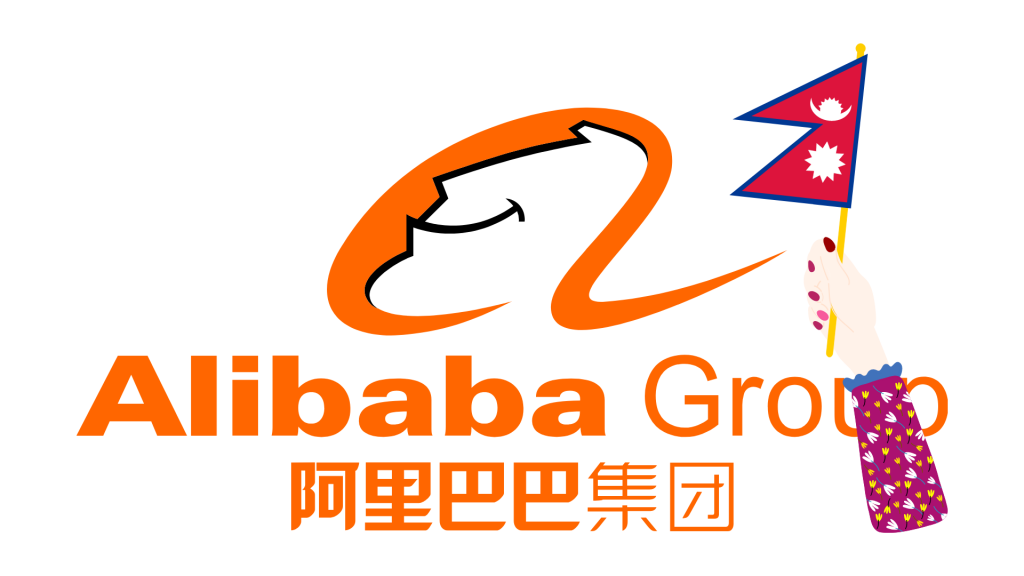 Although buying and importing through Alibaba can be a somewhat complex and time-consuming process, sometimes it is worth the effort. Here's how to buy and import products from Alibaba to Nepal.
1. Sign Up And Login Into Alibaba
The Login and Sign Up is a breeze. Just give authentic information so the seller knows about your location and company without much effort.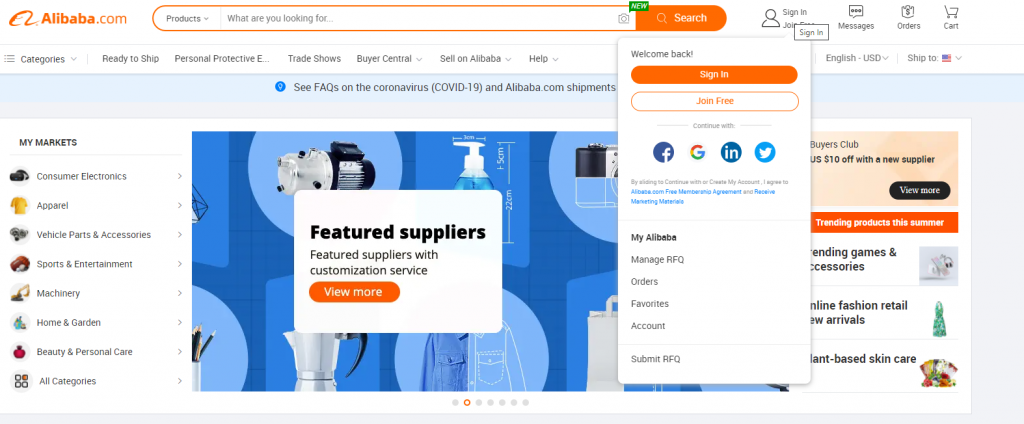 Although Alibaba gives you an option to signup with Google, Facebook, or other platforms, it is advisable to signup through the "Join Free" link. This way you will provide your address and company details beforehand so that you can cut to the chase and begin negotiating with the seller.
2. Search Products From Verified Sellers
Just like any other online platform, there are scammers and frauds in Alibaba too. From getting faulty products to your products never getting delivered, buying from an unverified seller can give you a hard time. Luckily, finding legit sellers is easy on Alibaba's website.
After searching for a product, you can filter the sellers by supplier type. Your best bet is to go with "Verified Suppliers".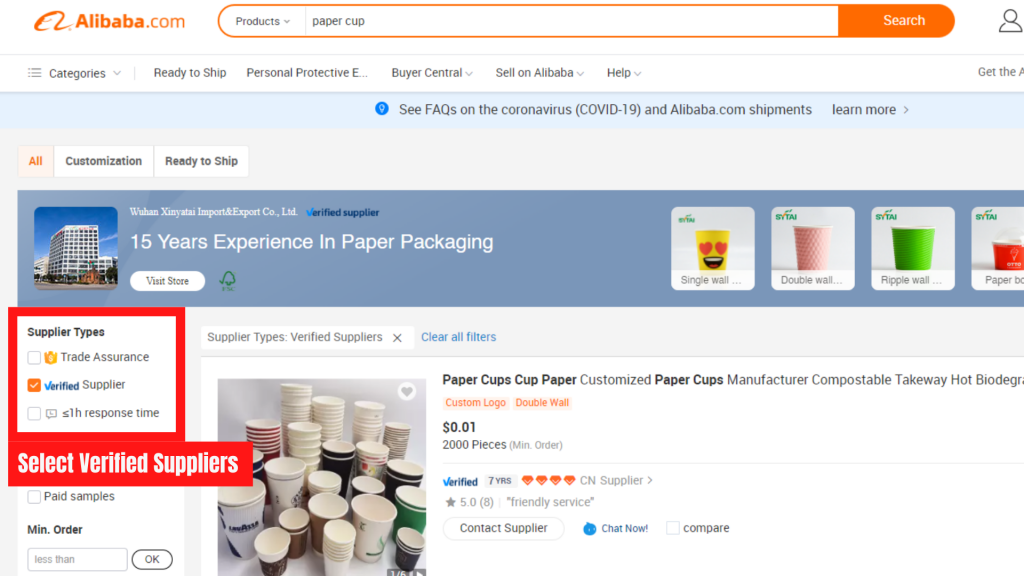 Once, you have selected the 'Verified Supplier' option, you will now see products from only sellers who have been verified by Alibaba. This helps you with choosing the right suppliers for your business for long-term satisfaction and product fulfillment commitment.
3. Contact Supplier With Your Requirements
Once you find the right product for you, you can now move onwards to talking with the supplier. You can either:
Contact Supplier – Click this if you want to write a mail to the supplier.
Call us – Click this if you want to call the supplier. Make sure to speak in English if you're not able to speak in Chinese.
Chat now – Click this if you want to chat with the supplier in real-time.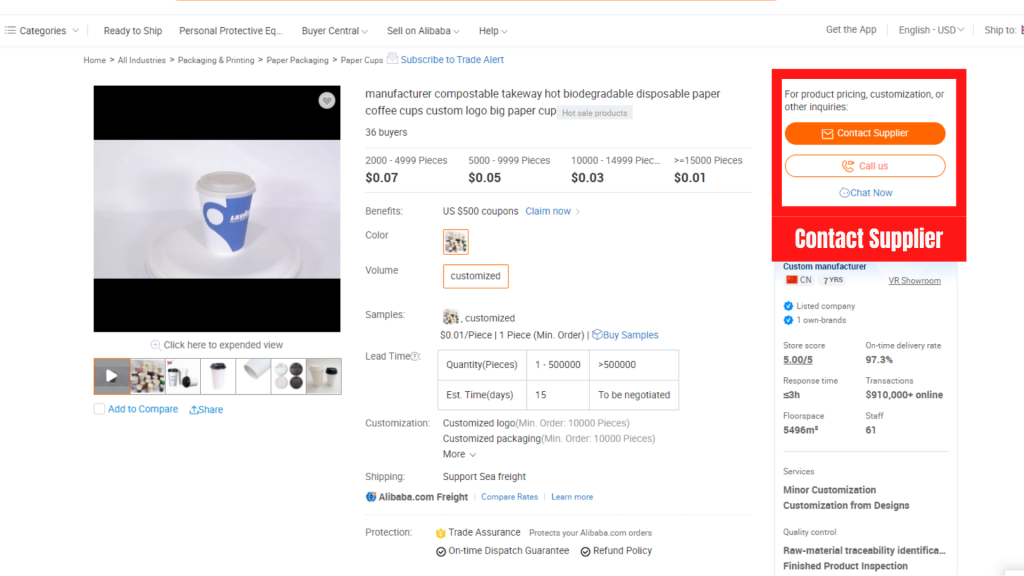 The best option for most Nepalese businesses is to use the 'Chat now' option to talk in live chat.
In the live chat, makes sure to inquire if the supplier ships the product in Nepal. If they don't, you have to ship the product via a delivery company via FedEx. Visit the nearest FedEx company to know more about shipment procedures.
4. Make the payment
After you are satisfied with the seller's response and are willing to buy the product, select the payment method the supplier accepts and make the payment with the most viable option for you. After the payment is received, the sellers package the product, and ships it.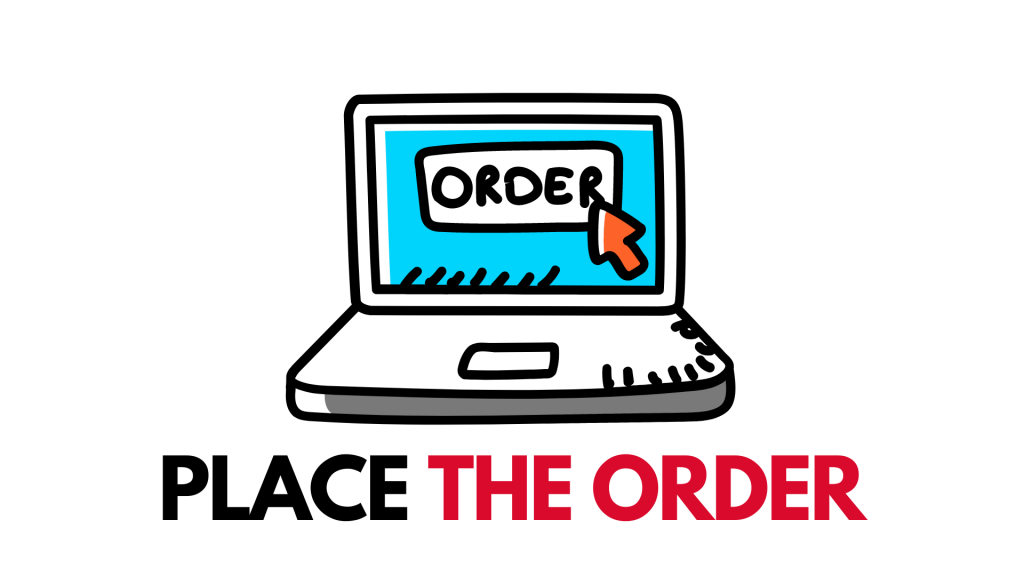 You have to provide your contact details to the supplier so that the delivery agent can contact you when the product arrives in Nepal.
5. Wait For The Products To Arrive
Visit the delivery company (e.g. FedEx) via which the seller is shipping the product to Nepal. The delivery company will provide you with a tracking number that verifies that you have made the payment for the product.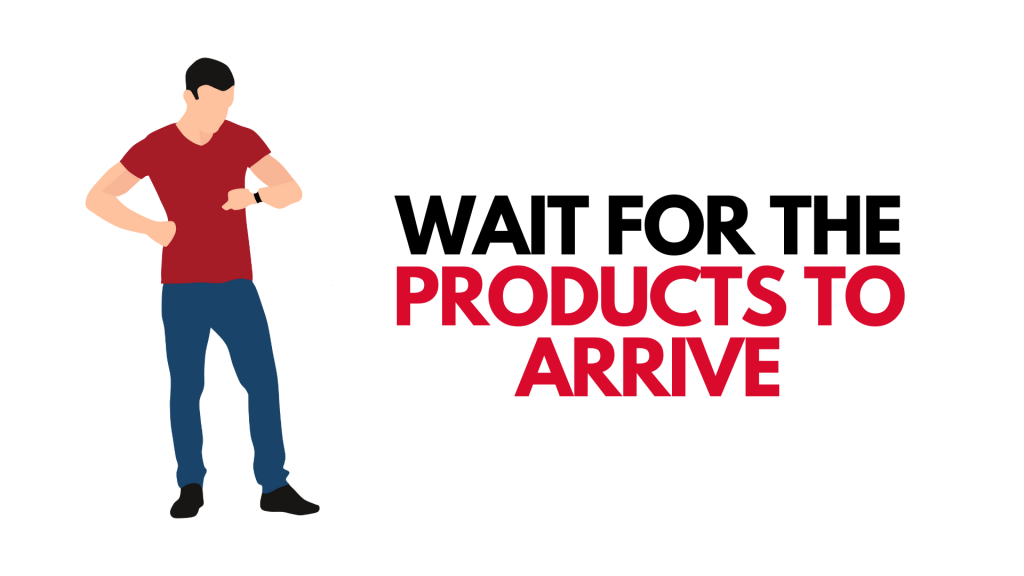 After the product reaches Nepal, you can visit the Department of Customs in Tribhuwan International Airport with your PAN Card, Exim Code, and Track Number for custom clearance. Export-Import (Exim) code is a 13-digit code required to export or import goods in Nepal.
Depending upon the product, the customs duty charge may range from 0-80% of the price of the product. When you fulfill all the formalities, you will finally receive your product.
Conclusion
Following these 5 easy steps can buy and import products from Alibaba in Nepal. If you have any queries, feel free to comment below. We will try our best to help you.