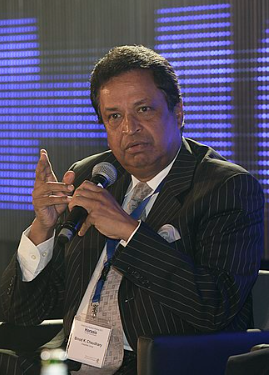 Binod Chaudhary: Personal Details
Binod Chaudhary: Biography
Binod Kumar Chaudhary is a Nepalese billionaire businessman, politician, and philanthropist. He is the chairman and president of the Chaudhary Group (CG). Beginning in the late nineteenth century with his grandfather's migration from Rajasthan to Nepal, up to his own entry into the business and its subsequent transformation from a textiles company into a global conglomerate.
According to Chaudhary, just like his father before him, he was mentally prepared to enter the family business at a young age. He considers how he picked up business lessons from his father's example, whether it was by going to work locations with him or by talking about the company at home. As a result, Chaudhary was prepared to assume a leadership role and confidently steer the business in new directions by the time he was 18 years old.
Binod Chaudhary: Wife
Binod Chaudhary is married to Sarika Chaudhary and together they have 3 sons, Nirvana who lives in Nepal, and Rahul and Varun who live overseas and help him run the CG ventures.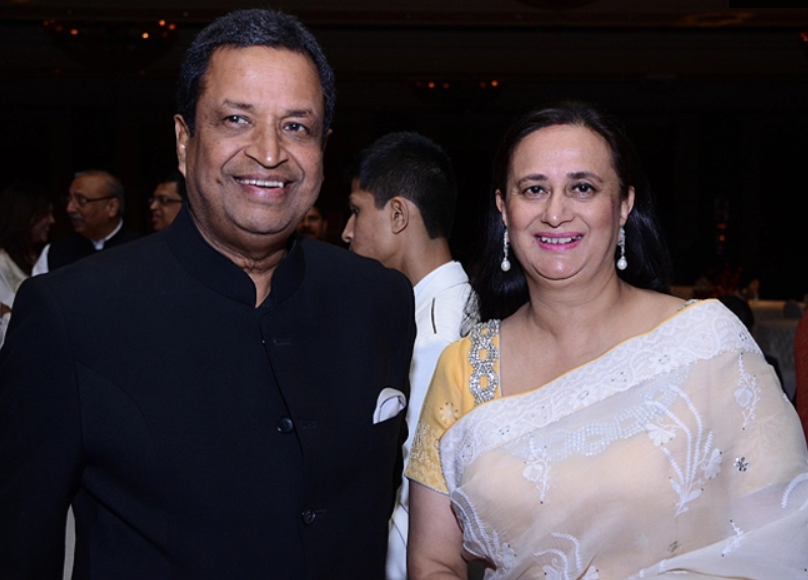 Binod Chaudhary: Net Worth
Binod Chaudhary is the chairman and president of Chaudhary Group, the only billion-dollar company in Nepal and has a net worth of about 1.5 billion USD.
His two largest holdings are a majority stake in CG Foods, the company that makes the well-known Wai Wai noodles, and Nepal's Nabil Bank. He ranks 1929 in the Forbes list of billionaires 2022.
Chaudhary's business portfolio comprises 160 companies, 123 brands present on five continents, and 27 countries with a workforce of more than 15,000 people
Binod Chaudhary: Ventures
Binod Chaudhary is associated with many ventures such as:
Moldcell
Nabil Bank
Union of Asian Chambers
Confederation of Nepalese Industries
India Nepal Centre
PHD Chamber of Commerce
ASSOCHAM
Business Advisory Council of UN ESCAP
Himal Hydro
Taj Asia Hotels & Resorts
The list continues with his involvement in over 30+ organizations.
Binod Chaudhary: Autobiography
The autobiography covers Chaudhary's life from a student at a government school in Gana Bahal, playing and growing up in the streets of Khichapokhari, running a discotheque, pursuing a hobby as a singer and a filmmaker, to leading the Nepali business community, expanding beyond Nepal and reaching a place where any other Nepali is yet to reach.
Binod Chaudhary: Education
Binod completed his primary schooling education at a government school at Gana Bahal, Kathmandu. Being the eldest son, he had new responsibilities as his father could not continue to run the family business because he was diagnosed with heart disease, so he could not study further anymore. From the early age of 18, he took on all the responsibilities of his father's company and abandon his plan to study chartered accountancy in India.