If you're among the people who love and enjoy discovering new products, apps, and services online, you've probably come across Product Hunt, or at the very least heard about it. Maybe you've been looking for a place to find all of these new products but do not know where to look.
Product Hunt is the ideal all-in-one portal for finding the latest kinds of stuff in IT. So, now you know the basic idea of Product Hunt. This article will give you detailed knowledge on Product Hunt and its alternatives for entrepreneurs.
What Is Product Hunt?
Product Hunt was created by Ryan Hoover as an online community platform in 2013. Today, makers, creators, entrepreneurs use this site to debut their products, and customers use it to find the latest and greatest in technology. Product Hunt claims that it surfaces the best new products every day which is definitely correct.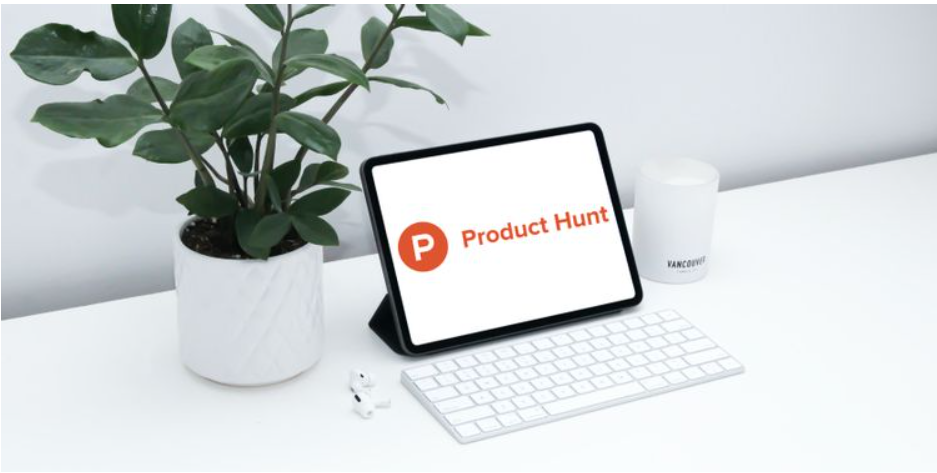 The community aspect of Product Hunt is the best part. New products are ranked by popularity on the homepage. Upvotes from other community members decide this popularity. Simply said, if you enjoy the product, you Upvote it. The more Upvotes a product receives, the higher it appears on the homepage.
5 Alternatives Of Product Hunt
There are 100+ alternatives to Product Hunt for several platforms. However, Startup Stash is the best Product Hunt alternative, which is free. Here's more about Startup Stash, including the other 4 great alternatives of Product Hunt.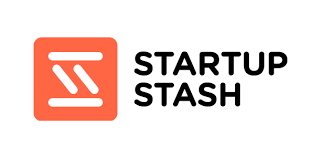 Startup Stash aims to help aspiring entrepreneurs quickly locate the resources they require by providing a curated, organized directory covering everything from design and development to sales and fundraising. The site is free of cost and you can use it when you want to promote your products as startups and entrepreneurs to other people.
Startup Stash was launched on Feb. 25th, 2015, and became the most upvoted product of all time on Product Hunt. It has nearly 600 items in 50 categories, including Idea Generation, Early Adopters, Marketing, Fundraising, and Customer Support.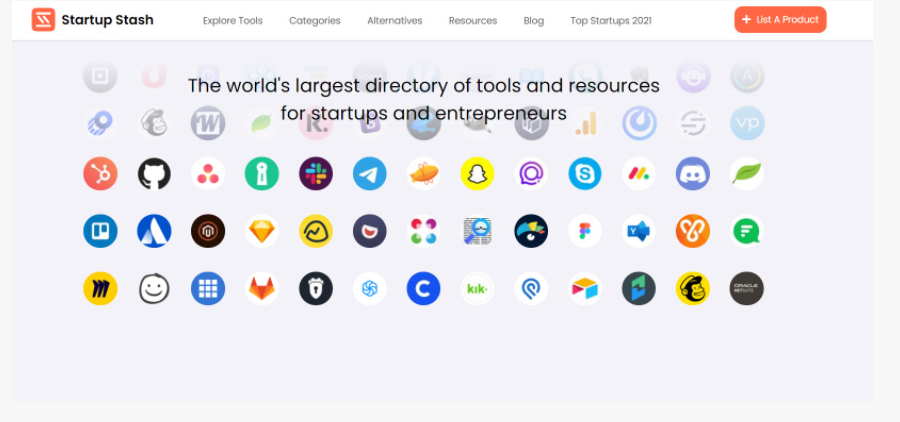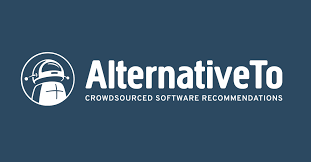 Alternative To focuses on a variety of products that can be used as substitute sites like YouTube, Product Hunt, Adobe Programs, etc. The site is free of cost and it assists you in discovering better alternatives to the things and apps you like and dislike.
You can use the site to locate better alternatives to applications you are currently using or have used in the past, including free alternatives such as a free web application (cloud computing) that requires no installation and can be accessed from any browser.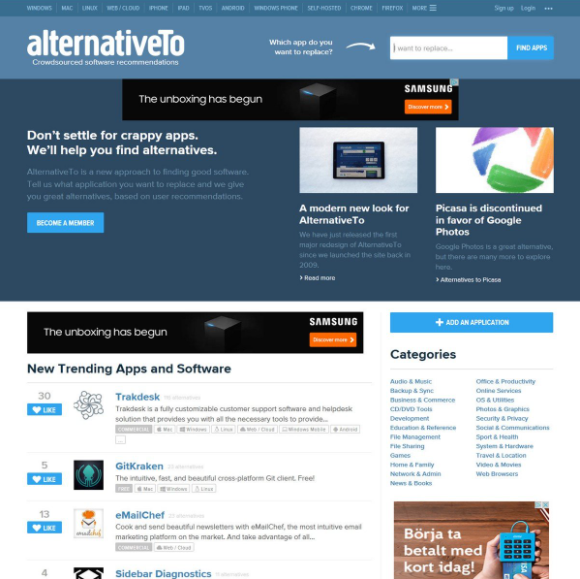 If you're a developer, you should check out StackShare. This is a fantastic developer community for sharing and discovering the greatest tools and technologies. It's not only a terrific place to get the software, but also a great place to meet and interact with like-minded people.
StackShare is a big community of developers which is why it is a great platform for exploring new software and promoting your tool/product or software.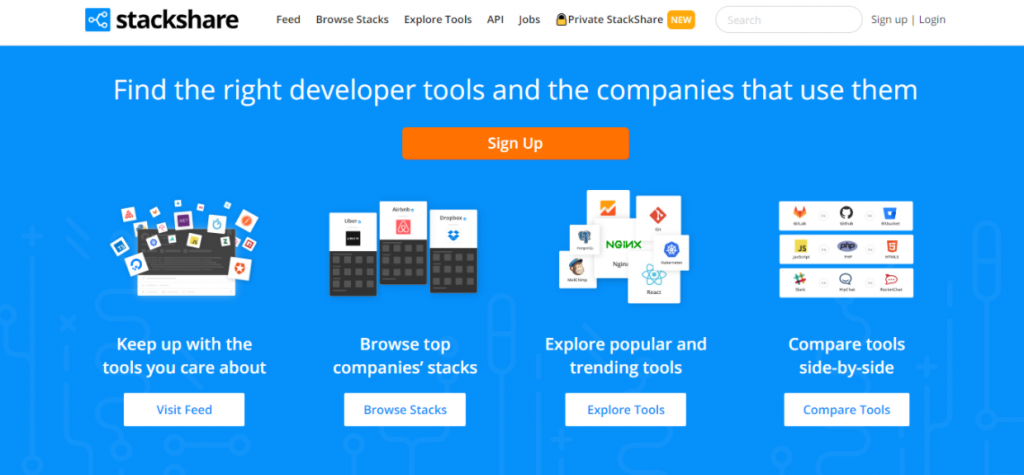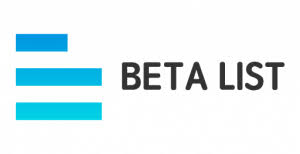 BetaList is a community of creators showcasing their startups. The useful content provided by BetaList will assist you in recognizing numerous features surrounding the newest firms and how they operate.
The site is updated on a regular basis to keep you informed about all of the new and exciting businesses that are popping up, as well as what each of these locations has to offer for your use.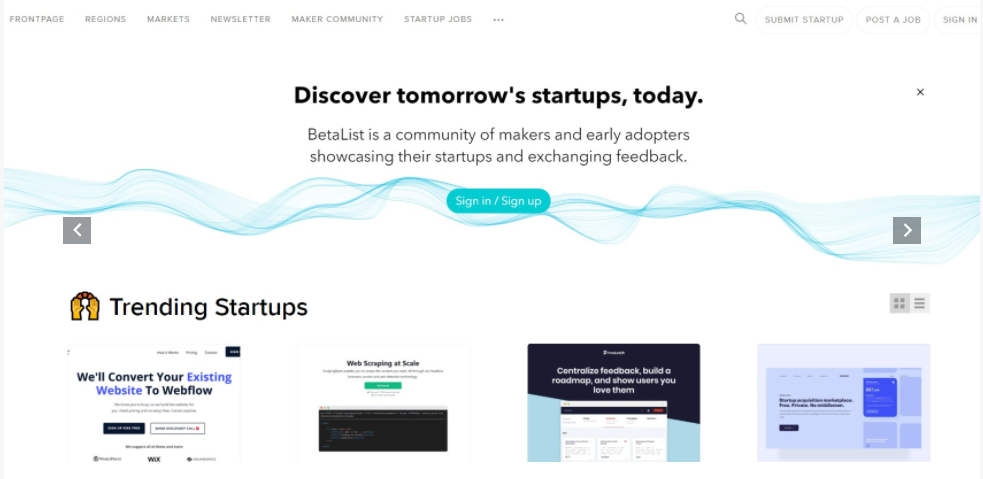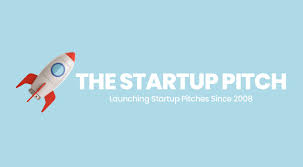 Startup Pitch is a platform that aims to help the next generation of entrepreneurs succeed. It's a group of entrepreneurs, mentors, and investors coming together.
Startups can use the Startup Pitch to answer a few questions about their product and have it transformed into a pitch. Remote communities can use Startup Pitch to discover new pitches or submit their own startups.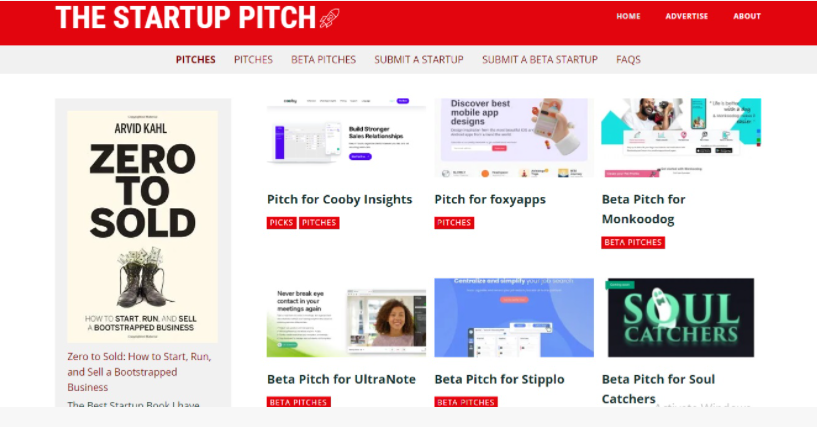 Conclusion
These are the 5 Product Hunt alternatives for entrepreneurs that we recommend for launching their startup.
Do you know any alternative platforms that you personally like? Let us know in the comments.