Startup Accelerators and Incubators are not the only platforms to accelerate your business but to also accelerate your growth. Of course, accelerators and incubators are important parts of your business—but are they always?
The startup scene is complex and competitive, and to deal with this challenging situation in the market, there are Incubators and Accelerators. Over the years of entrepreneurial glory, the concept of Accelerators and Incubators has skyrocketed. They have been increasingly popular in recent years due to the numerous advantages they offer to startups and enterprises with a growth mindset.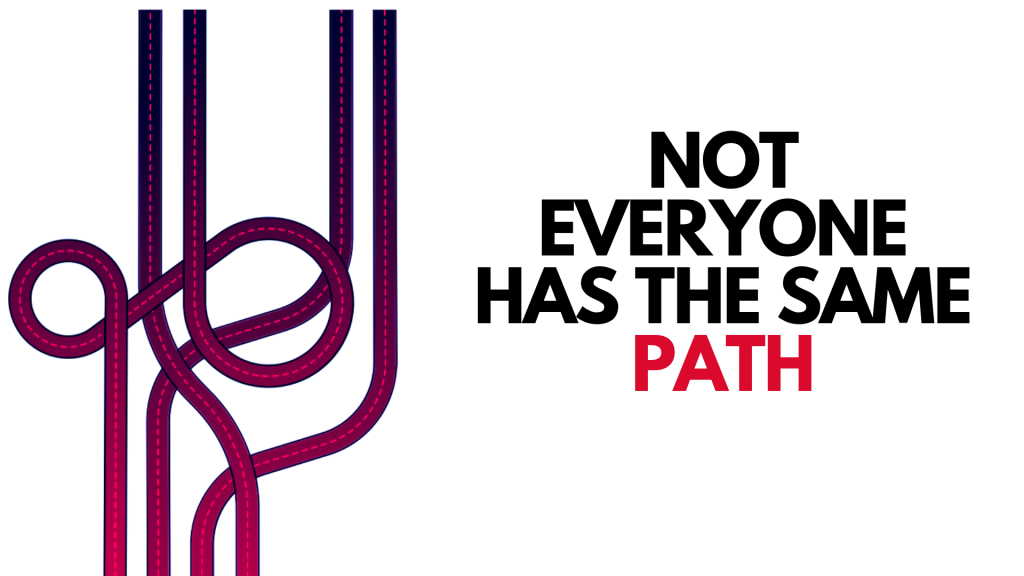 Startups are in a rare position to achieve massive success with the appropriate guidance and support. However, most of the time, Incubators and Accelerators are not needed for businesses.
So, let's start from the very beginning.
What Is The Difference Between An Incubator And An Accelerator?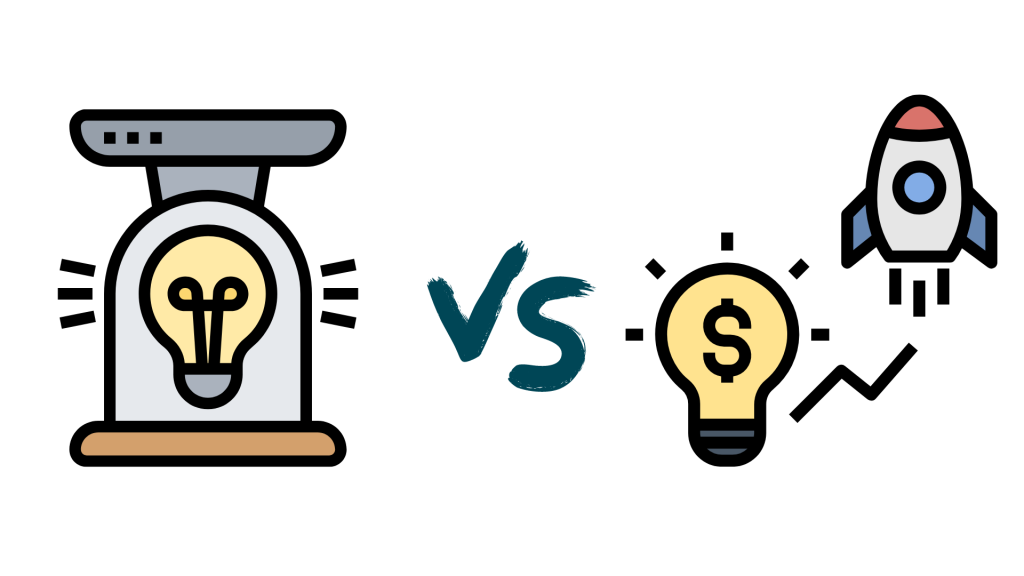 We get it; it can be confusing, especially for someone just familiar with such terms. But, it is essential to understand the difference beforehand if you are trying to apply for one.
Startup Incubators
Incubators usually help young businesses get off the ground when they're just getting started. Incubators provide infrastructure and an environment suitable for developing ideas and creating your Minimum Viable Product (MVP). In addition, they can be a valuable source of advice for startups in their early stages.
Startup Incubators assist entrepreneurs in refining their business ideas and starting a firm from the ground up. Startup incubators usually have an open-ended duration and typically are fee-based, providing you with technical facilities and physical spaces.
Startup Accelerators
The goal of a Startup Accelerator is to accelerate your company's growth. It's a three-month mentor-based program that gives intensive coaching, support, and structure. Startups with some initial traction and a team to work on accelerating growth are more likely to be accepted into an accelerator program.
It's intended for select startups with promising MVPs and entrepreneurs that want to expand quickly. Startup accelerators are typically growth-based, and one needs to pay them through equity rather than just fees. These programs have a fixed duration and give seed funding.
10 Reasons You Don't Have To Join A Startup Incubator Or Accelerator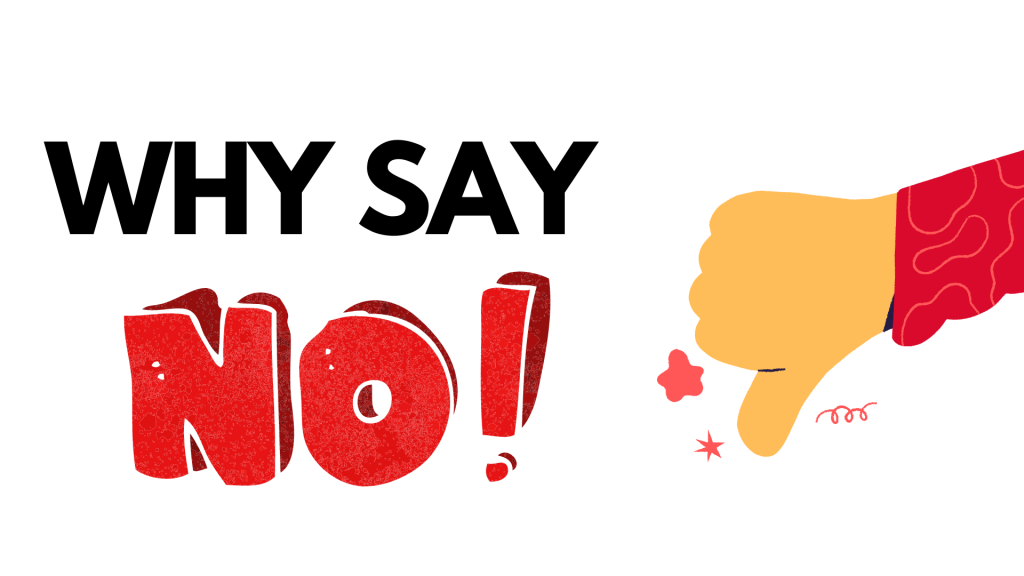 1. You Think Your Ideas Are Perfect
Criticism is one of the most critical parts of growth. If you do not tolerate criticism, well, what is the point? Accelerators and incubators help ideas bloom and gloom at the same time.
If you are the kind of entrepreneur who cannot take criticism and feedback and believe that their idea is the best in the world, Accelerators and Incubators might not be for you. However, this program helps you understand what flaws your ideas have and how you can make them better. This will help you improve your product and make you know whether or not the product will work in the market, and either you should go ahead with your ideas or just drop it overall.
2. You Cannot Handle Failures
Failures are a part of learning. However, if you have never failed in your life before or you cannot take failure very well, Accelerator or Incubator programs might be a little too much for you.
It is said that it is better to fail early on and in a controlled way rather than building an empire on the sand. Incubator and Accelerator programs will help you fail more than to succeed. Most of the time, many startups discover fundamental flaws and fallacies in their ideas in such programs. Accelerator and Incubator programs will help you fail so that you can rise back up stronger than before; it will help you understand your pain points and help you think and fail early rather than failing late.
3. You Run Solo
When you run solo, you create your own rules as an entrepreneur. When you run with the team, you make rules as an entrepreneur. It will be easier and more appealing for a single individual with too much power over a startup to ignore reservations and avoid pausing to review strategy.
Any entrepreneur or a founder who works solo and cannot work with a team will not do well in an Accelerator or an Incubator. On the other hand, a single founder is unlikely to be able to balance all of the obligations of attending an Accelerator while also running a business.
4. You Just Want To Follow The Bandwagon
Let's get something obvious here, it is very tempting to get on a bandwagon and do what everybody else is doing. If you as an entrepreneur and a startup are just looking into an incubator or accelerator program because every other entrepreneur and startup is doing it, don't do it.
It is vital to understand your own needs when joining an accelerator or incubator. However, just because everyone is doing it doesn't mean that you should do it too.
5. You Want Fast Results
Starting any business is not easy. You cannot look towards getting fast changes and profit. When you have a startup, you need to be patient with yourself and your company. Saying that, Accelerator and Incubator programs do not provide fast results either.
If you think of joining the Accelerator or Incubator program so that you can figure out how to make profits faster, it won't be of any use. These programs are modeled to help you find pain points, problems, and solutions on your own. They are not the magic wand-waving projects that will help you profit in mere days. Instead, they will make you work on yourself.
6. You Want New Experiences – All The Time
As said before, business is about patience. If you are looking into Incubator and Accelerator programs because you want a new experience, maybe this is not something you want to experience. Accelerator and Incubator programs are designed for startups to help them build better. If you do not have a startup, what is the use?
If you want to keep changing your experience and you're unsure if you're going to dedicate your life and your time to work on one particular project for months or years end, save yourself some time.
7. You Are In Just For The Money
Most of the time, many startups and businesses get into incubators and accelerator programs so that they can get easy access to grants. However, if you are an entrepreneur who has a startup and wants to get into these programs to get money, it might not be as fruitful.
If you have a good enough idea, you will get the money Incubators and Accelerators offer elsewhere. However, these programs are meant to help you as a startup to grow, not just to give you money. So if you're in this just for the money and not for the guidance, then maybe look elsewhere.
8. You Just Have An Idea
It is vital to do proper market research and have a concrete plan before joining any incubator and accelerator programs.
It is essential that you come with more than just an "I think this is a good idea" and have proper market research that answers whether there is a need for the idea in the market and how well it might do.
9. You Do Not Like Competition
The application process may be rigorous and competitive. For example, applicants for most incubators must present a detailed business plan and disclose all business operations.
Even once you get into the program, there will be a lot of pressure and competition that goes around. If you easily succumb to the pressure of competition and everyone around you has equally unique or even better ideas than you have, well, toughen up.
10. You Have Commitment Issues 
When you join an accelerator or incubator program, you're in it for the long term. So you cannot come in and go out as you please or just simply not be committed to it.
Many incubators need a one- to two-year commitment and adherence to the incubator's schedule, which may involve numerous pieces of training and workshops. Will you learn a lot? Yes. Will it take time? Also yes.
Conclusion
Incubator and Accelerator programs are not just a fancy way of starting a business, but they help. They help you be better in what you do, help you be more assertive in the market, help you gain more network and marketplace, and help you gain a lot of profit.
If you are not serious about it, no Incubator or Accelerator will be serious about you; it is just as simple as it is.