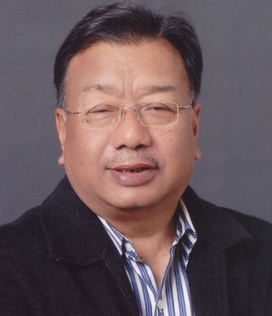 Karna Shakya: Personal Details
Karna Shakya: Biography
Karna Shakya born on April 2, 1943, is a Nepalese environmentalist, conservationist, hotel entrepreneur, writer, and philanthropist. Shakya is a forester by academic qualification. He served as a wildlife officer and pioneered the establishment of the first National Park in Nepal. He resigned from his government job, entered the tourism business in 1970, and now owns a chain of eco-friendly hotels in major touristic cities like Kathmandu, Pokhara, Chitwan, and Lumbini.
In Nepal, Shakya worked as a wildlife conservation officer. He visited far-off places in Nepal's northern regions, including Dolpa, Mustang, Manang, Jomsom, Humla, and Jumla, while he was employed by the department of forests. In the Assam jungle and the Sundar Kundar forest in East Nepal, he researched the pygmy hog, the tiniest wild boar. He wrote two novels, Dolpo and Look Down Not Up, based on his study and experiences. In collaboration with Dr. Linda Griffith, he wrote a book titled "Tales of Kathmandu" from the various folktales he collected while traveling.
Karna Shakya: Wife
Karna Shakya was married to Sushila Sakya and they are blessed with 5 children, Sunil Sakya, Susan Sakya Bajracharya, Rajan Sakya and Trishagni Sakya.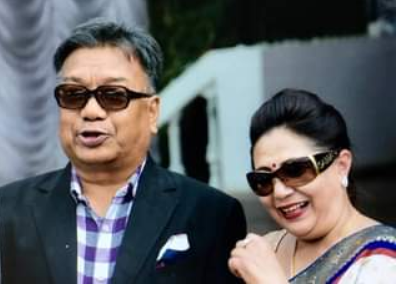 Karna Shakya: Net Worth
Karna Shakya's net worth is estimated to be around 3-5 million USD mostly accumulated from his eco-friendly hotels under KGH (Kathmandu Guest House) Group in Chitwan, Kathmandu, Pokhara, and Lumbini.
Karna Shakya: Ventures
Karna Shakya's KGH Group is a big player in the Hospitality Industry of Nepal. Some of the ventures under KGH Group are:
Kathmandu Guest House
Park Village Resort
Water Front Resort
Himalayan Front Hotel
Maruni Sanctuary Lodge
Buddha Maya Garden Resort
Karna Shakya: Books
1. Soch
Soch is a kaleidoscope that displays the pattern of perception and thoughts. It helps us distinguish many faces of truth, empowering a sense of justice and it increases the power of positive thinking. Anxiety and skepticism when reigning high, the disillusioned society needs to be resuscitated with morale, confidence, and trust.
2. Khoj
The book is brave and fluent in its thought and presented well. The book keeps a firm grasp on the reader from the first to the last page. The book has answers to many questions and has a socio-political theme. The presentation and writing are charming and easily understandable.
3. Ma Sakchhu
Successful entrepreneurs are like bees. They are laborers for life and work towards contributing the society and community. This is a guidebook for such want-to-be entrepreneurs. This book has a profile of some 35 successful entrepreneurs of Nepal.
4. All the Best
This is a non-fiction book about entrepreneurship, a book about self-exploration and opportunities in Nepal, written admiringly in a simple and constructive way.
5. Moj
In this book, he talks about happiness, satisfaction, and contentment.
6. Kosh
Life is not only complex, but it is also easy. We can make it as we want it. This is the attitude of Karna Shakya. Shakya in this motivates people to do something with their life but also gives a sense of life after death. And that same motivation drives people to do good deeds.
Karna Shakya: Education
Shakya graduated from the Indian Forest College in Dehradun, India, with an AIFC postgraduate degree in forestry in 1967. He obtained specialized conservation training in forest management through the Colombo Plan in Canberra, Australia, and through the Department of Interior in various National Parks across North America.