A remittance is a payment of money that is transferred to another person or a party. Payment of an invoice/bill can be categorized as Remittance. However, these days, remittance is also used to describe a sum of money that is sent by someone working from abroad to their family back home in Nepal.
Many companies provide foreign currency exchange rates for Nepal. In this article, we'll see the head-to-head comparisons of some online remittance companies of Nepal.
Why Is Remittance Important?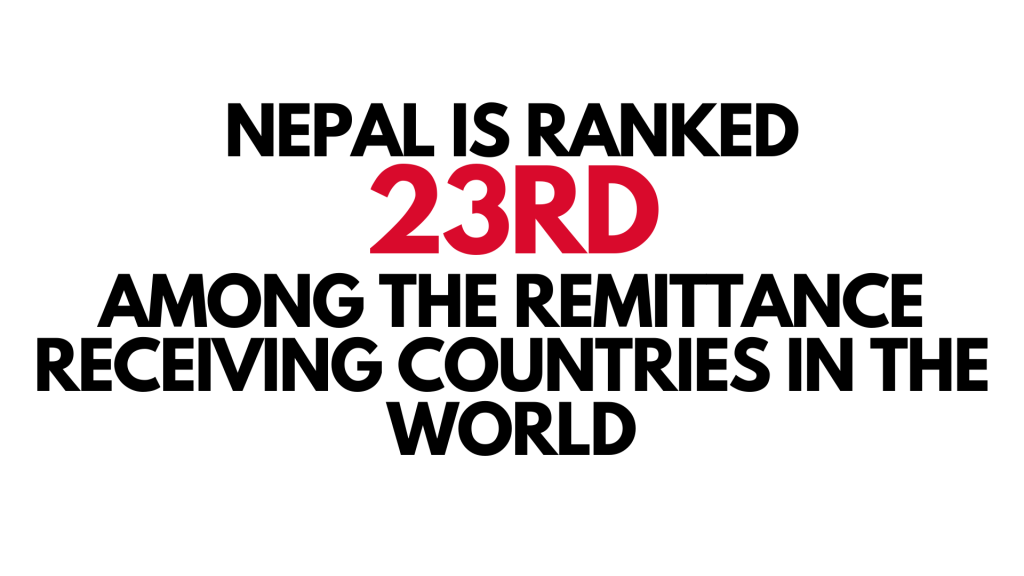 In the context of Nepal, remittance has been primarily contributing to the nation's economy. It enhances education, financial stability, and plays an important role in sustaining the economy. The following are the major significance of Remittance.
1. Has a direct influence on Families/Households
Families are directly benefited from the remittance since they have someone from abroad sending them money. It automatically improves the quality of life and plays a positive role in the financial stability of the household. The financial stability of a family can result in changing their living standards and increasing their resources. Remittance is often considered as one of the poverty-reducing factors. The World Bank study shows that Remittance has played a big role in decreasing the rate of poverty in many countries.
2. Promotes financial deepening
Remittance allows households having low income to be a part of financial activities. This ultimately leads to formal financial services which promote financial deepening.
3. Focuses on long term growth
The sustainable growth of the country depends on how remittance is utilized. If the money is directly used as an investment then it can result in the economic growth of the country. For the human capital development to be benefitted in long term by remittance, a larger proportion of remittance money should be used for health, education, etc.
Advantages Of Remittance For Nepalese Banks
Here is a list of advantages of Remittance For Nepalese Banks:
Rise in Banking Business
Increase in Financial Transactions
Increase in Bank Deposit
Customer Retention
Online Remittance Companies in Nepal
Here is a list of online remittance companies in Nepal:
Hamro Patro
Nepal Remit
Thamel Remit
Samsara Remit
IME Remit
Himal Remit
GME Remit
NIC Asia Remit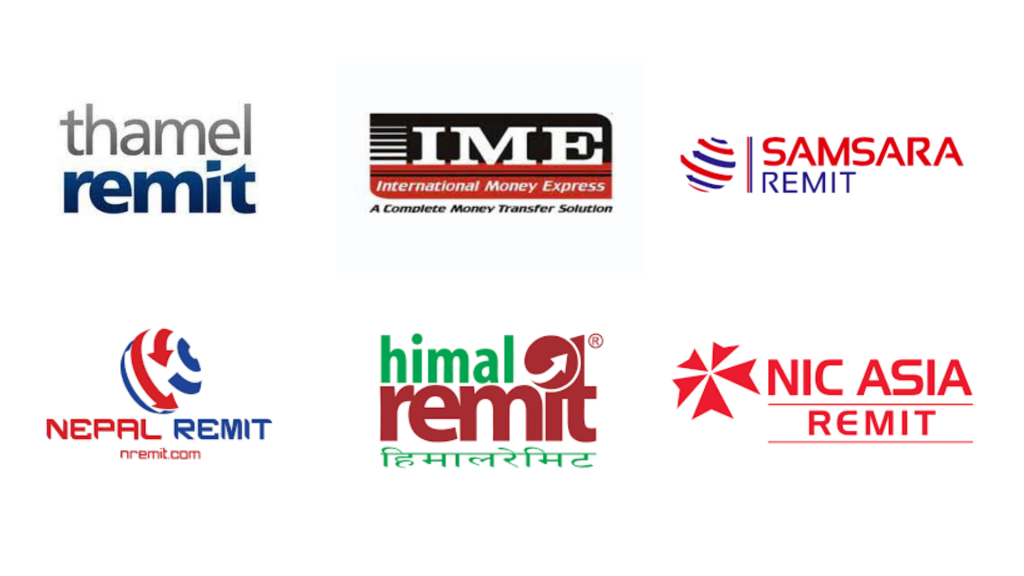 Understanding Exchange Rates
The exchange rates are rarely fixed and mostly floating, meaning it is always changing due to various economic factors. For instance, as of 2022, one U.S dollar is equal to 119/120 rupees in Nepal but 10 years ago it was 75-80 rupees. Over the years, the value of the rupee has gone down, which makes it worthless. This is called depreciation. On the other hand, the Israeli shekel was equivalent to 19 cents back in 2003, and today, the value has risen to 31 cents. In the case of the shekel, over time it got stronger. In other words, the currency is appreciated.
Appreciation: It means the currency getting more stronger and being more valuable. An appreciation in the exchange rate will tend to reduce aggregate demand (assuming demand is relatively elastic) Because exports will fall and imports increase. However, an appreciation can reduce inflation because there of the fall in aggregate demand, and decreased import prices.
Depreciation: It means the currency getting weaker and being less valuable. Depreciation in exchange rates leads to more competitive exports and more expensive import
Even after understanding the exchange rates, another very important step that is needed to confirm your money transfer is your Transaction fee. A transaction fee is a charge assessed or declared to the customer when they want to send money abroad. The charge is assessed by the financial institution i.e the bank. Foreign Transaction fees are generally around 3% of each transaction in U.S dollars.
Head-to-Head Conversion Rate Comparison of Online Remittance Companies in Nepal
| | | | | | | |
| --- | --- | --- | --- | --- | --- | --- |
| Remittance Companies | USD TO NPR | GBP TO NPR | AUD TO NPR | EUR TO NPR | AED TO NPR | CAD TO NPR |
| Hamro Patro | 119.77 | 160.26 | 83.83 | 133.36 | 32.61 | 93.73 |
| Thamel Remit | 115.95 | 159.81 | 83.04 | 132.19 | 23.73 | 89.63 |
| Samsara Remit | 118.87 | 158.00 | 84.98 | 134.03 | 31.70 | 90.45 |
| IME Remit | 119.77 | 160.26 | 83.83 | 133.36 | 32.61 | 93.73 |
| NIC Asia Remit | 119.75 | 160.03 | 83.51 | 132.96 | 31.33 | 92.75 |
| Himal Remit | 119.15 | 159.18 | 82.71 | 132.27 | 31.03 | 92.73 |
Conclusion
GME Remit hasn't disclosed the list of exchange rates on their page and Nepal Remit has different partners in the same country having their different rates which is why it couldn't make the list of comparisons.
Nepal Rastra Bank rates are the driving flow which is why there aren't many differences in the rates. However, other companies like Money Gram, Western Union could have a noticeable difference in their exchange rates.