Thank you for your interest in purchasing pre-order access to the digital book!
To complete your pre-order purchase, please deposit NPR 999/- (incl. VAT) through QR code payment or direct bank transfer and upload the payment screenshot when you are done.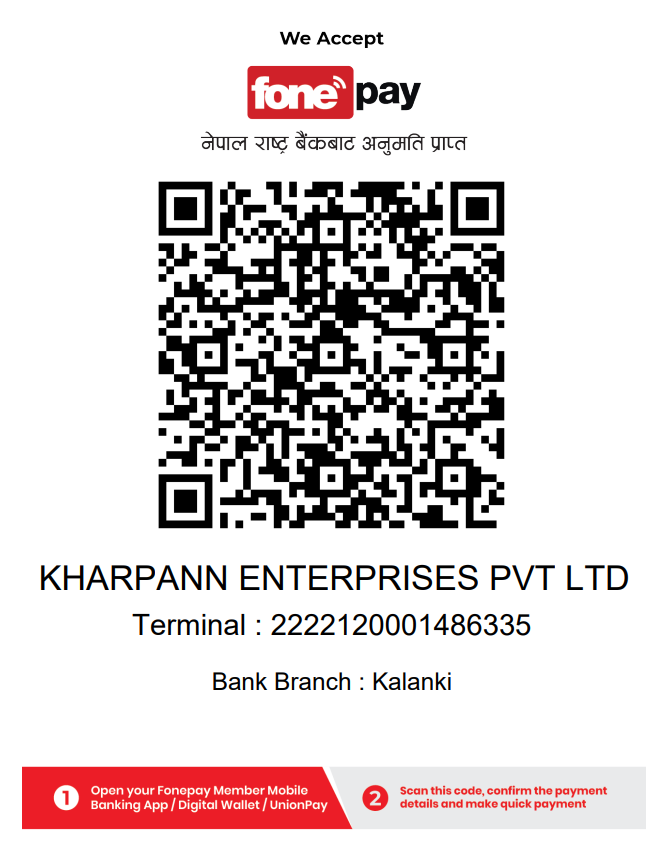 Or, Pay Through Direct Bank Transfer:

Account Name: Kharpann Enterprises Pvt. Ltd.
Bank Name: NIC Asia Bank
Branch: Kalanki Brank
Account Number: 1041000587752402


If you are unable to make direct bank transfers or have any queries, please reach out to us at contact@towardsbusiness.com. One of our support team members will get back to you within 24 hours.
Please upload a screenshot of your payment here:
Note: Once we've reviewed your screenshot (within 3 business days), you will receive a confirmation email for your pre-order purchase and you will receive access to the digital book on January 1, 2023.
For any queries, please write to us at contact@towardsbusiness.com.